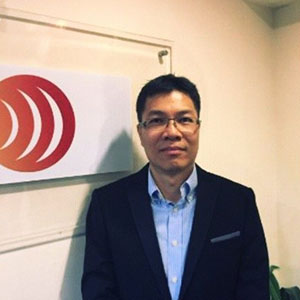 K S Ng
Director
KS is the principal for Financial Services and ICT industry, responsible for business development and executive search from mid-level to senior level management. He has recently undertaken few key executive search assignments from key global clients for roles such as CEO, CFO, COO, Chief Underwriter, Head of Claims, Head of Agency, Chief Actuary, Chief Audit, HR Director, CTO, Head of Operations, Head of Project, etc. His experience includes 12 years in Executive Search and 13 years in IT Consulting.
Career Channel Malaysia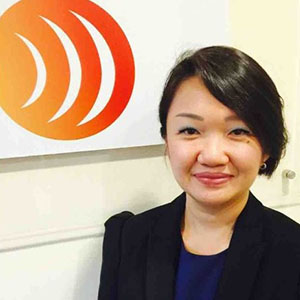 Janice Chong
Director
Janice Chong, has been in the Executive Search industry since 1998 and has established CareerChannel in 2006 together with the founding partners. With her 20 years of experience in the industry and her extensive network, Janice has successfully managed strategic recruitment for multinational and public listed companies across all industries. Her strength not only lies in operations, business development and training but also has in-depth knowledge of the recruitment processes ranging from sourcing, recruiting to on-boarding.
Career Channel Malaysia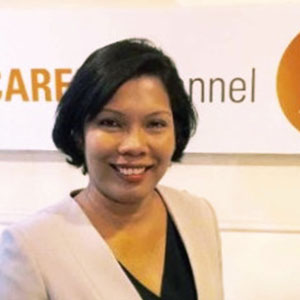 Ahmootha Ramachandran
Director
Ahmootha is an experienced and passionate search consultant, with a strong track record of partnering with leading companies and successfully placing candidates.
She is based in Kuala Lumpur, and has an extensive network of talent within new and traditional industries in Malaysia with a particular emphasis on the ecommerce and manufacturing industries. She is well versed to source talented professionals from across a range of functions, with the focus and intention to finding the best possible candidate for your business.
She brings with her an ability to build strong working partnership and to provide market insight to add value to her partnering companies.
Ahmootha has successfully recruited for the likes of:
REA group (IProperty), Gemfive, Lazada, Energizer, Western Digital, Goodyear, Zurich, Nestle, KPMG, Deloitte to mention some.
Career Channel Malaysia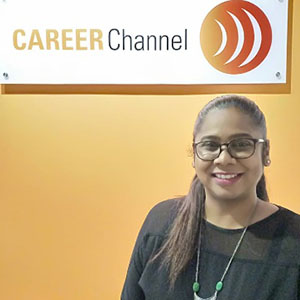 Angelia Dass
Recruitment Manager
Angelia has more than 15 years of experience in overall recruitment operations and strategic execution in staffing and permanent placements in various industries. She has managed and grown recruitment branches and is involved in strategic sales and business development: She has successfully managed retail operations with consistent year on year growth, service delivery and people. Expert understanding of the metrics that deliver business results; and skilled coach in helping consultants achieve individual potential. A professional recruitment leader, with strong implementation and execution of end to end process for RPO, Talent Acquisition, Staffing and Branch Management.
Career Channel Malaysia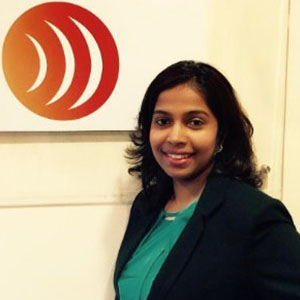 Deepa Ramachandran
Principal Consultant
Deepa Ramachandran, Principle Consultant, with more than 12-year background in professional staffing for multiple industry professionals, organizations, and client-specific needs. Knowledgeable in wide-range sourcing methods, effective offer negotiations, and interviewing techniques. Adept at managing multiple projects and diverse relationships concurrently. Deepa has had experience in working with senior level professionals and has had multitude success in placing C-level candidates plus working with top management of multinational companies.
Career Channel Malaysia